MEmphis TN and surrounding areas
Absolutely anywhere. Absolutely anytime.
Moving your property is our business
absolute believes in always giving back
We are Team Absolute BREAKING THE CYCLE OF DOMESTIC VIOLENCE!
Owner Phil McLendon shares update on Consumer Alert
Consumer Alert from Absolute Moving SCAM Warning:
Attention clients outside of TN.
It has been brought to our attention that there is an unlicensed fraudulent company out of South Carolina, who has stolen our company name and likeness to scam consumers out of their hard earned money.
So far, the victims of this scam, who we are aware of, have all been located outside of our service area here in Memphis TN and found this bogus company through a Google search for movers:
Scam Company: Absolute Moving AND Services
Scam Phone: (307) 336-7446
We are: Absolute Moving Services, with no "and" in our name.
Our Phone: (901) 304-3470
The victims have had several conversations with a representative from this scam company, which lead them to believe they are legitimate. When asked for their website to check their legitimacy, they are providing the victims with this website you are on here, which is our official website: absolutemovingservices.com.
According to South Carolina's Secretary of State, the company 'Absolute Moving AND Services' was once legally operating in their state as a moving broker until the company was dissolved in December 2022. They are providing moving estimates to their potential victims, and including our company's name, 'Absolute Moving Services' at the top, but with a logo that is not ours. These estimates also include their address in South Carolina, as well an a DOT # and MC # that the Dept of Transportation has listed as NOT AUTHORIZED.
Once the victims accept the estimate, these criminals require a deposit to be sent via money transfer prior to the scheduled move date. Per the victims we've spoken with, they have all paid this criminal group the required deposit for their move via Cash App, Zelle, Venmo, Apple Pay, or Pay Pal.
Once the down payment is made, the victims will never hear from them again, as they stop answering their phone or having any further contact.
We've been in contact with several victims of this fraudulent scam to gather as much intel as possible in regard to this situation. We are currently working with authorities locally and out of state to identify these criminals, bring them to justice, and get justice for the countless victims whose hard earned money they have stolen. We take matters like this extremely seriously. We take pride in the integrity, respect, and honesty upon which our company was built.
A few key things to remember when booking your move with us:
*We are a moving company located in Memphis TN that is licensed in the state of TN. Our main service area includes Memphis and the surrounding areas.
*We will never ask a client to submit a down payment using Cash app, Zelle, Venmo, Paypal, Apple Pay, or any other similar online money transfer service. For any payments we request or process, we provide invoices with our company's logo and only use a payment system that is setup for businesses.
*The only 2 representatives you will speak with to coordinate or discuss your moving needs will be the company owner, Phil McLendon, or our office manager, Sandy.
*Our quotes/estimates are only provided to our clients once the quote request form is submitted via this, our official website or by speaking directly to the owner, Phil McLendon, or our office manager, Sandy. Quotes are provided to our clients via email through our online moving software.
If you believe you have fallen victim to this scam and are able to provide any additional information or have any questions, please contact us directly at 901.304.3470.
Real Work.
  Real Results.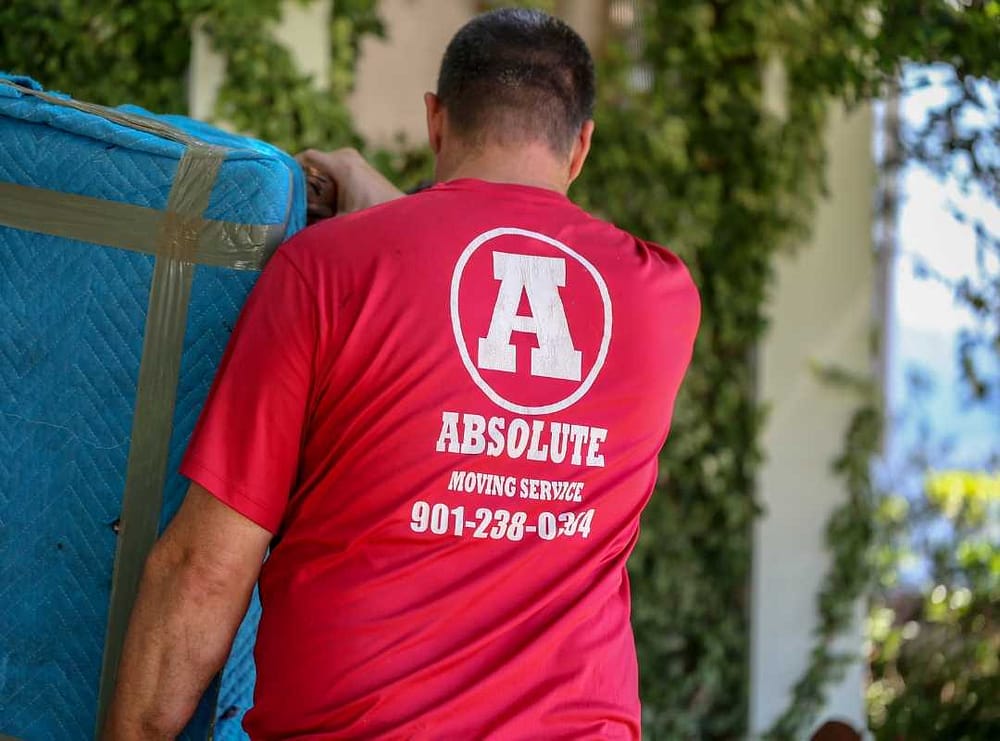 Residential Moves
Residential moving is our specialty! From the moment you hire us, we become your personal moving consultants. Whether you need to move an entire mansion or a one-bedroom apartment, we have the right crew at the right price for you!
Corporate moves
When the time arrives to move your business — whether a single office, an office suite, an entire floor, or maybe just relocating items within your building — we have the experienced team
Job done efficiently, professionally, and promptly
Long-Distance moves
At Absolute Moving Services, LLC, we truly understand how huge of an undertaking a long-distance relocation can be. It takes extra preparation, and every minute detail must be planned properly in order to make the move a success.
 "Great bossman, great crew – true professional gentlemen. I picked a moving service last minute because I saw this one in my news feed and I'm glad I did. They moved our 3 BR, 2 BA into a 10×20 storage facility. I had no issues with them whatsoever. They made the moving process very smooth and did a great job arranging the storage unit to maximize the space! – great rates, trustworthy people."
"After using Absolute Moving this past Friday we will never use or recommend another moving company!! Phil and his crew were a pleasure to work with. Everyone loves a new home but hates the moving process…. Not anymore!! These men were the most considerate and made Fri fun and easy. They cared for us and our items as if they were moving in their own family. Thanks guys!!!"
Everything you want to know . . .